AZ Fogging Disinfectant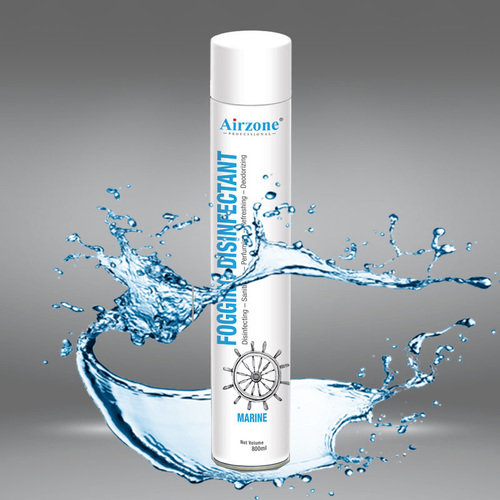 AZ Fogging Disinfectant
Price And Quantity
Product Specifications
Fogging Disinfectant

Disinfectant
Product Description
Available in 3 Fragrance : Lavender, Lemon, Marine
PORTABLE FOGGING DISINFECTANT DEVICE
OBJECTIVE: To kills bacterial and viruses floating in the air.
.
TARGET AREA:
1. Enclosed rooms with high usage traffic and high-risk area such as lift, toilet, meeting room, workplace and so on.
2. Transport vehicle such as car, buses or train, etc.
.
HOW?
Disinfectant active ingredient is being converted into mist or vapour so the molecular size is light enough to suspend in the air and contact and kill the bacterias and viruses.
.
AVAILABLE FORMAT IN THE MARKET:
1. Fogging Machine
2. Aerosol Spray
3. Liquid Mist Spray
WHICH IS BEST?
1. Smaller the molecular size generated better the suspension in the air. Heavy droplet will drop on the floor quicker and unable to travel far.
2. By ranking:
Aerosol
Fogging Machine
Liquid Mist Spray
.
We have the Best solution to you.
Mazaf Professional FOGGING Disinfectant Spray 800ml
.
FEATURES:
Contains effective antimicrobial active ingredient against Covid-19 virus which is recommended by The National Environment Agency (NEA), Singapore
.
- Tested & Proven by 3rd Party for its antimicrobial properties.
- No fogging machine investment cost.
- Dry and no stain
- Light and portable
- Easy to operate by just 1 press
- Super high discharge rate, up to 3.5 meter spray distance
- Leave mild & pleasant fragrance in the air
- Deodorizing & removes bad smell
.
DIRECTIONS FOR USE:
1. Hold the canister by both hands and press the actuator to release the content to the target enclosed area in sweeping motion.
2. Sprays 5-10 seconds for 50 M3 room area.
3. Close the room for leave for 10-15 minutes before reenter.
WATCH PRODUCT VIDEO ON OUR YOUTUBE CHANNEL : MAZAF INTERNATIONAL Watch video on our Youtube channel.